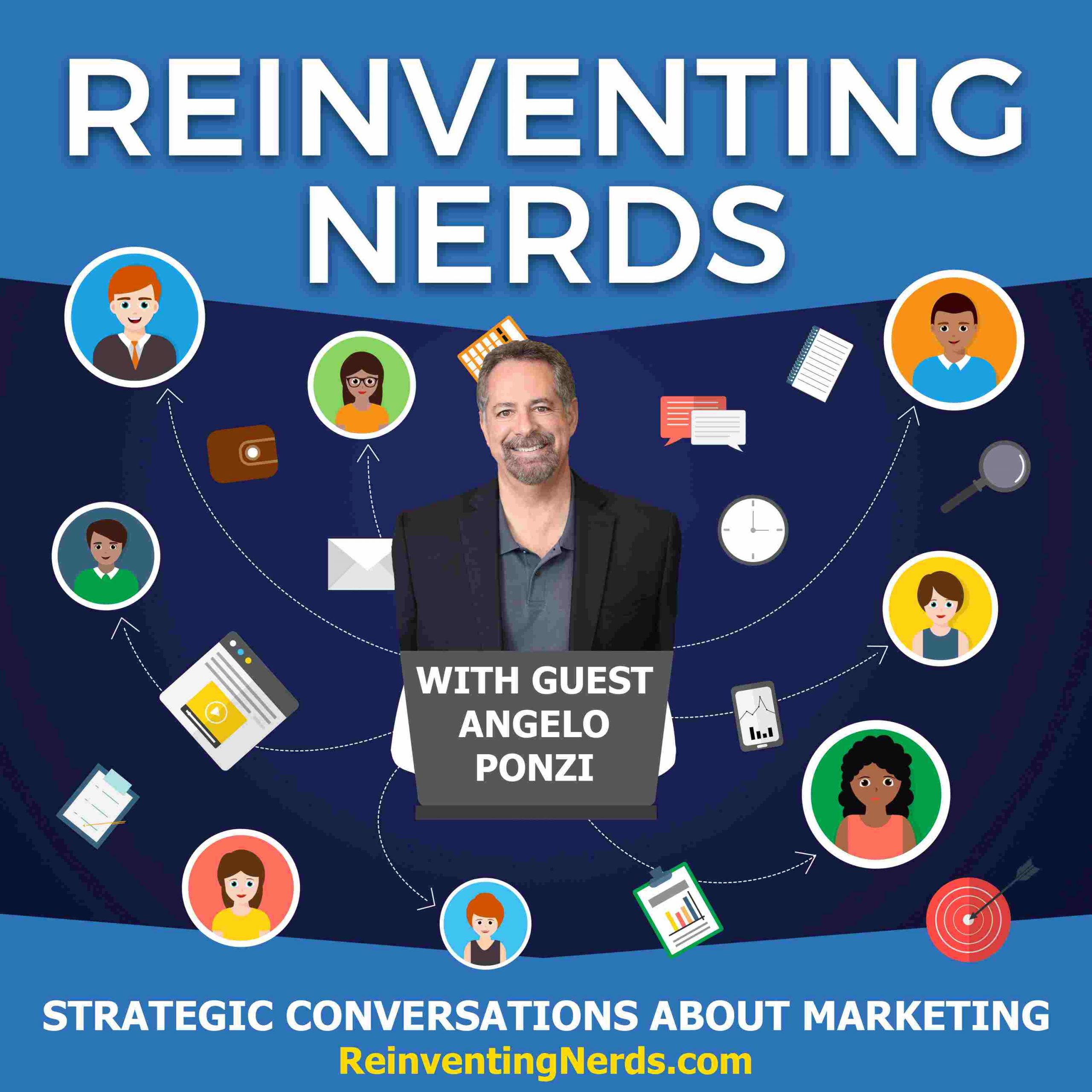 Joanie has a conversation with Angelo Ponzi, a marketing architect at The Ponzi Group. Angelo has more than 25 years of marketing experience in and outside of companies in industries ranging from semiconductors to financial to restaurants to beverage to ice cream. As a fractional Chief Marketing Officer (and marketing nerd!) he helps define market opportunities, develop competitive profiles, and marketing strategies.  Angelo talks to us about how technical leaders can strategize about marketing and what pitfalls to avoid.
Highlights:
Q: What drew you to the field of marketing?
Angelo says that it is about being able to solve problems for clients.  He also talks about feedback he received early in his career to identify where his aptitudes lay.
Q: What's the difference between what you do and what the typical digital marketing firms do?
Angelo describes how digital marketing firms are often his clients.  They hire him to conduct market research for them so they know who to target to get clicks.
Q: What are some common marketing pitfalls technical leaders tend to run into?  Are they different from the pitfalls other types of leaders face?
Angelo has noticed that there seems to be more of a focus on the features of the product than the functional value of it.
Q: How can technical people think more strategically about marketing?  When should they start doing this?
Angelo talks about the importance of telling your product's story, among other things.
Q: How can technical people better communicate with and appreciate marketing help?  How would your ideal technical leader interact with you?
Angelo suggests stepping back to understand the user and the customer.  They may not be the same people. Listen to the show to hear more about what technical leaders can do to improve their marketing strategies.
Shout Out to Angelo's podcast Business Growth Café.
Words of Wisdom:
It's the failures that help you learn what you're good at.
At the end of the day, you will fall in love with your product but you have to make sure there is a market for it.
Know your customer and build relationships with them.
Contact Angelo Ponzi:
949-357-9547
https://www.linkedin.com/in/angeloponzi/
Podcast: Play in new window | Download
Subscribe: Google Podcasts | Spotify | RSS | More