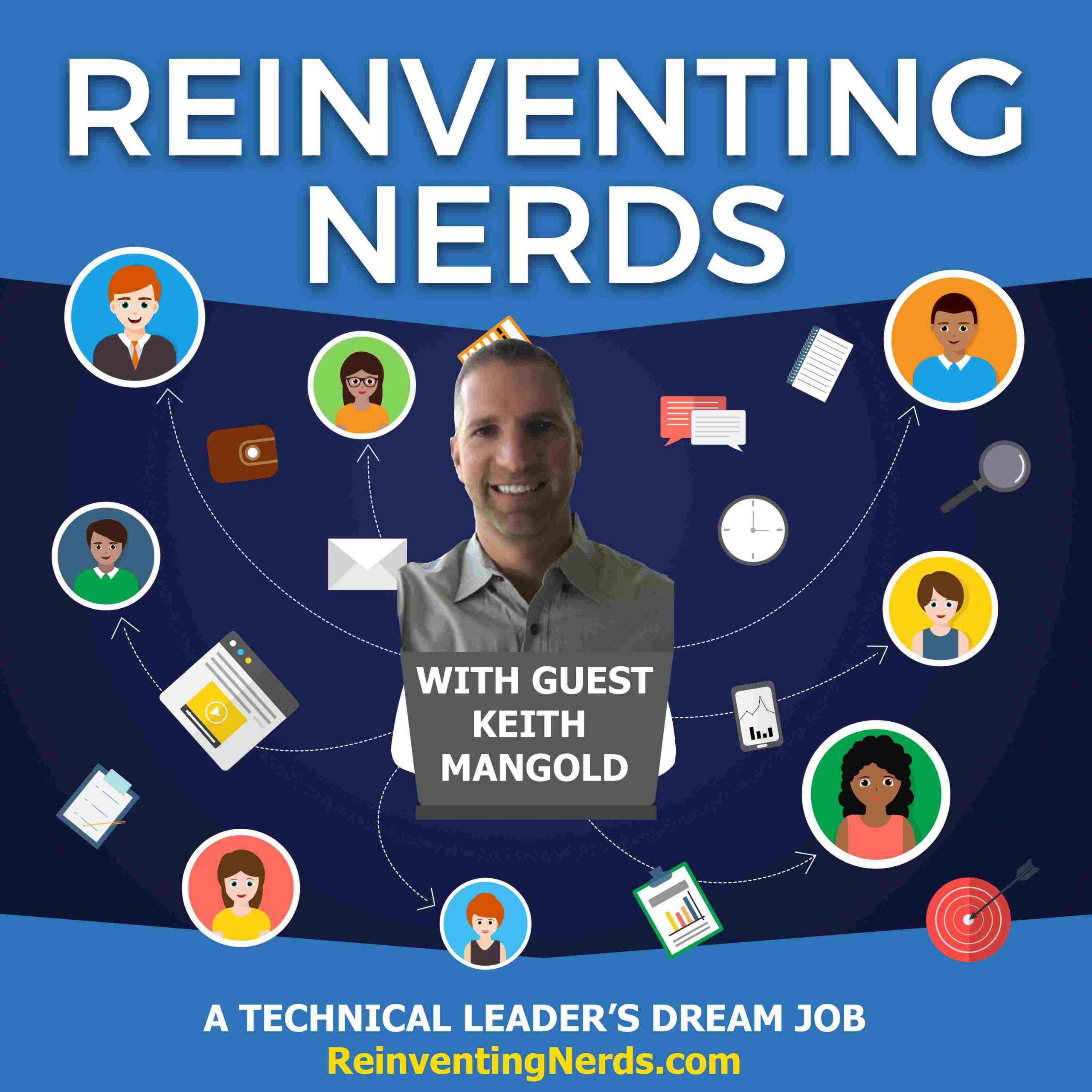 Keith Mangold is a Senior Manager of IT Applications at Make-A-Wish Foundation. His passion is finding the right technology for organizations and helping improve their processes through innovative and new ideas. He loves playing with new tech, but his specialty is making the tech work for the organization's needs. In this episode, Keith talks about his IT management journey, how he landed his dream job at Make-A-Wish Foundation (and why), and how he is able to be both an IT manager and a Jazzercise fitness instructor.
Highlights:
Q: Tell us about your passion for technology and when you first knew you wanted to go into IT.
Keith tells how he has had a lifelong passion for playing with the latest technology and he tells what his latest gadget is. Hint: it's bigger than a bread box.
What do you do at Make-A-Wish Foundation and why is it your dream job?
Keith describes how he gets to use the latest tech but, more importantly, at the end of the day, he gets to help make the world a better place. The mission of Make-A-Wish is what enabled them to retain his talent.
Q: Can you tell us about the mission of Make-A-Wish Foundation?
Make-A-Wish's mission is to create life changing wishes for children with critical illness. Keith describes how everything he does at Make-A-Wish is to help grant as many wishes as possible in as short a time as possible to spread that joy to every single eligible child. Their product, if you will, is granting wishes.
Q: You say that your least favorite words are "That's the way we've always done it!" and you aspire to look at things from different viewpoints.  How do you bring others on board with you when you do this?
To get people to have open eyes, Keith says he has to have equally, if not more, open eyes. He says he wants to understand why people have always done it that way. That allows him to determine if there really is a need to change. Often there is a really good reason why people are doing things a certain way. Having an open mind himself allows him to ask the questions to get others to think about the way they are doing it.
Listen to the episode to learn Keith's approach to managing teams by taking the work aspect out of it, how he builds connection in the team, how he shows up both as a senior tech manager and a Jazzercise instructor, and what his tips are for nerds to stay fit.
Words of Wisdom:
I have found I can't change other people.
As a manager, I have grown more heavily by asking questions than by providing direction.
Learn and understand how someone likes to communicate.
To stay fit, don't stop moving.
Shout Outs:
Help make the world a better place by making a donation to Make-A-Wish Foundation (Wish.org).
Stay fit while having fun. Join a Jazzercise class.
Contact Keith Mangold:
Email Keith: kman@blargo.net
Podcast: Play in new window | Download
Subscribe: Google Podcasts | Spotify | RSS | More