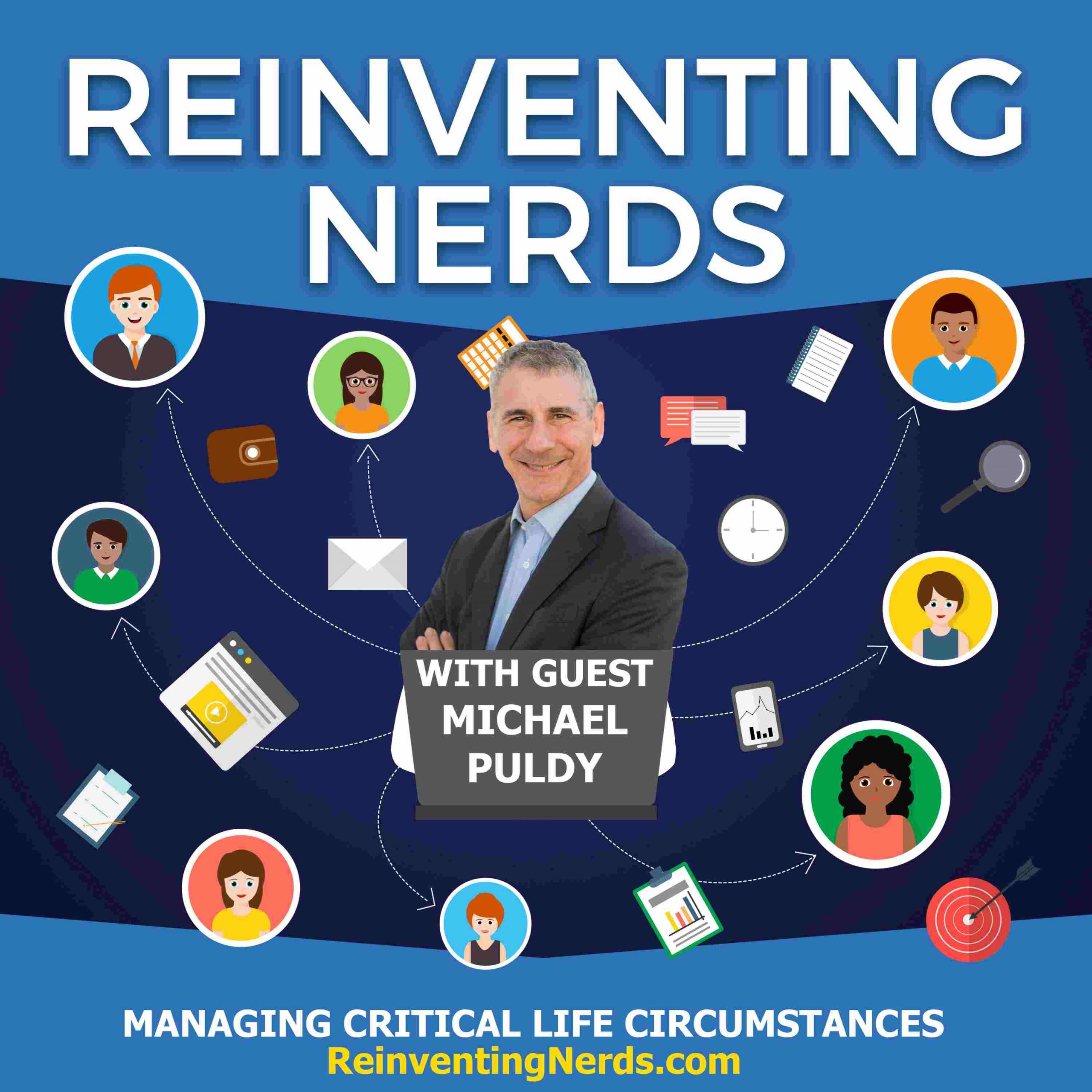 Joanie has a deeply personal conversation with Michael Puldy, CEO and Founder of Puldy Resiliency Partners, LLC.  Michael has over three decades of technology, information risk management, and operations experience in the aerospace, banking and computer technology sectors, including at IBM. He is passionately focused on ways companies can improve their offensive and defensive posture towards internal and external threats.  But, in this episode, Michael shares a personal story about how an unexpected suicide impacted his life, both personally and professionally.
Highlights:
Michael answered these questions and more.
Your career was pretty accelerated for the first 25 years. You worked in governments, aerospace, banking, a security services start up and at IBM….and then you personally came to a full stop.   You lost your first wife to suicide.  Walk us through your professional mindset and focus around that time (2009).
Professionally, you have built a career around disaster recovery, continuity and incident planning, and crisis management, talk about how your professional vocation helped you through this experience…or did it?
Let's fast forward 12 years later, looking back how did you navigate your way through your crisis both personal and professionally, what worked and how did you reinvent or rebuild yourself?
Listen to the episode to hear his story, how he took care of himself, how others supported him, and what he learned.
Shout Out:
Didi Hirsch Mental Health Services, where Michael volunteers.
Contact Michael Puldy:
Email: michael@puldypartners.com
LinkedIn: https://www.linkedin.com/in/mpuldy/
Podcast: Play in new window | Download
Subscribe: Google Podcasts | Spotify | RSS | More