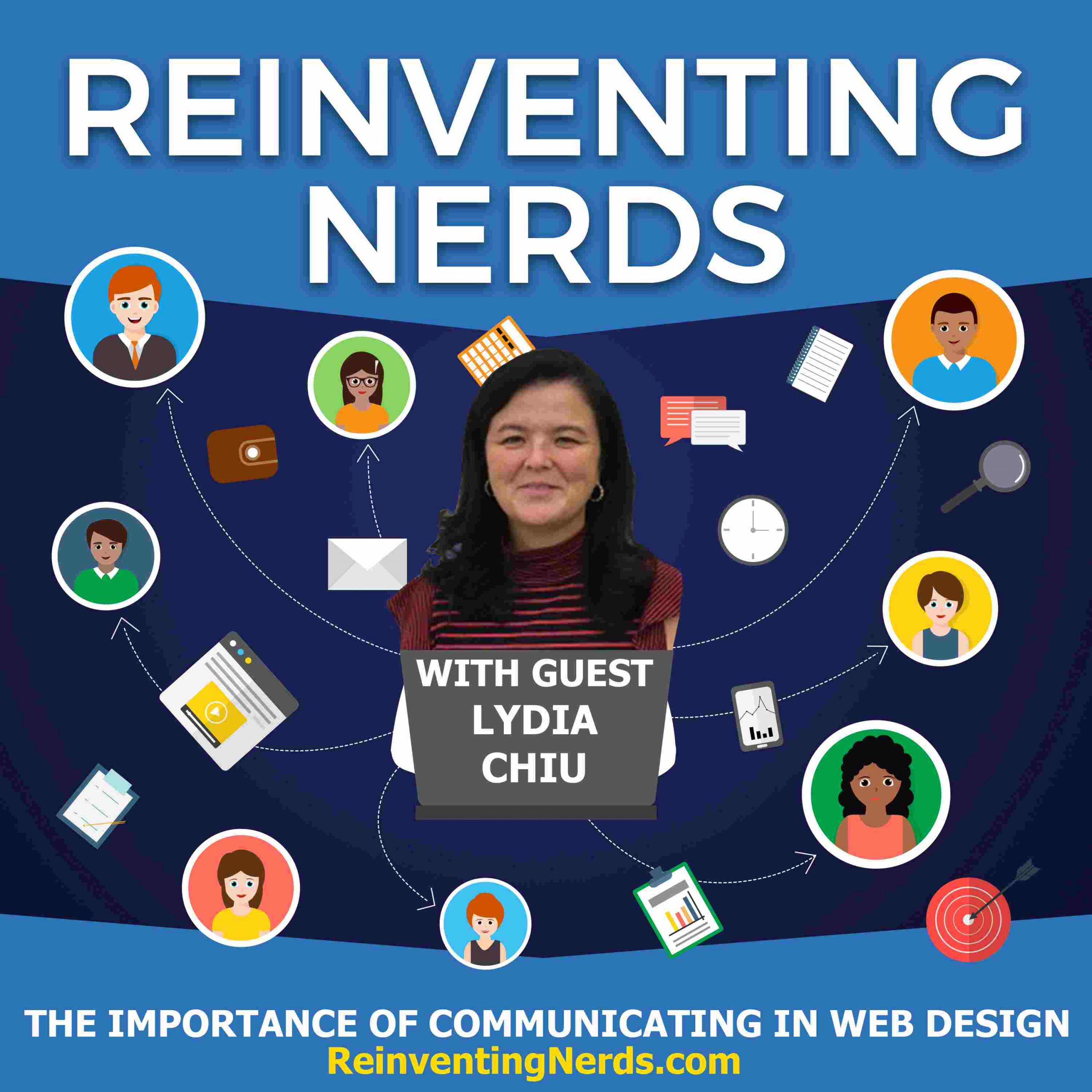 Joanie interviews Lydia Chiu, a partner at Jub Jub Interactive.  Jub Jub is a web application development company based in Orange County, CA.  Lydia has over 15 years of programming and web development experience.  She has a deep understanding of content management systems and enterprise application development.  Listen to the episode to hear Lydia's stories on how she became a web developer, how she developed as a leader and how communication has been core to her success.
Highlights:
Q: How did you develop an interest in web design and become a partner at Jub Jub?
It's not the typical story and it involves an interesting pivot and an unusual partnership.
Q: What challenges did you run into early on as a team lead and how did you overcome them?
It included a feeling of imposter syndrome, a lot of learning, and good communication skills.
Q: How have you evolved as a leader over the years, for example as a partner at Jub Jub?
Learning how to groom new leaders and employees who could interact effectively with clients.
Q: How do you understand your clients' businesses and needs and what skills did you have to develop to get better at that?
Lydia's early work in customer service while in high school was an important experience for her to develop communication skills and comfort in delivering bad news.  Delegating is an ongoing challenge.
Q: There aren't many women who do what you do.  What has been your experience as a woman in the field of software development?
Lydia has had great female role models but has also encountered some unfortunate situations with clients who respond to her differently than her male counterparts.  Listen to the podcast to hear her stories.
Words of Wisdom:
Mom was always right.
No matter what you're doing, writing and coding are fundamental skills for success.
Anytime you start a business with partners, there's a huge amount of trust that you need.
Knowing you're going to work through conflict is key to a successful partnership.
Contact Lydia Chiu:
Website: jubjub.com
Email: lydia@jubjub.com
Twitter: @lydiaatjubjub
Podcast: Play in new window | Download
Subscribe: Google Podcasts | Spotify | RSS | More